Insulated Storm Doors - QuietVue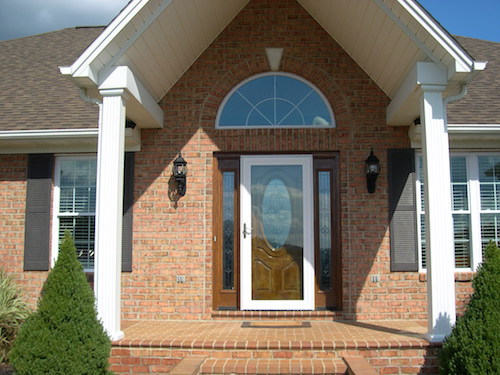 What if you could have a storm door that not only looks beautiful but truly protects your expensive entrance door from the ravages of sun, wind, and rain? What if it could help block the heat from the scorching summer afternoon sun so you can leave your entry door open to enjoy the view without your cooling system working overtime?
What if you could leave your entrance door open more often in the winter months to let the light stream in without losing as much of your home's valuable heat? What if you had a storm door that helps keep unwanted noise from entering your home? What if?
You can have all this and more with the all-new QuietVueTM Storm Door from West Window Corporation. The QuietVueTM takes advantage of the same modern insulating glass technology found in our highly energy efficient windows to give you the same outstanding benefits in your home's storm door. Storm doors are often chosen for their looks alone without regard to their energy efficiency…the QuietVueTM gives you the best of both!