West Elite - Vinyl Replacement Windows
Independently Tested and Certified H-R45/50/60...
Since 1949 West Window has been building and improving windows to make your home more comfortable and attractive. The West-Elite is the result of many years of experience in the window industry. It has incredible efficiency, is virtually maintenance-free, and is easy to clean and operate.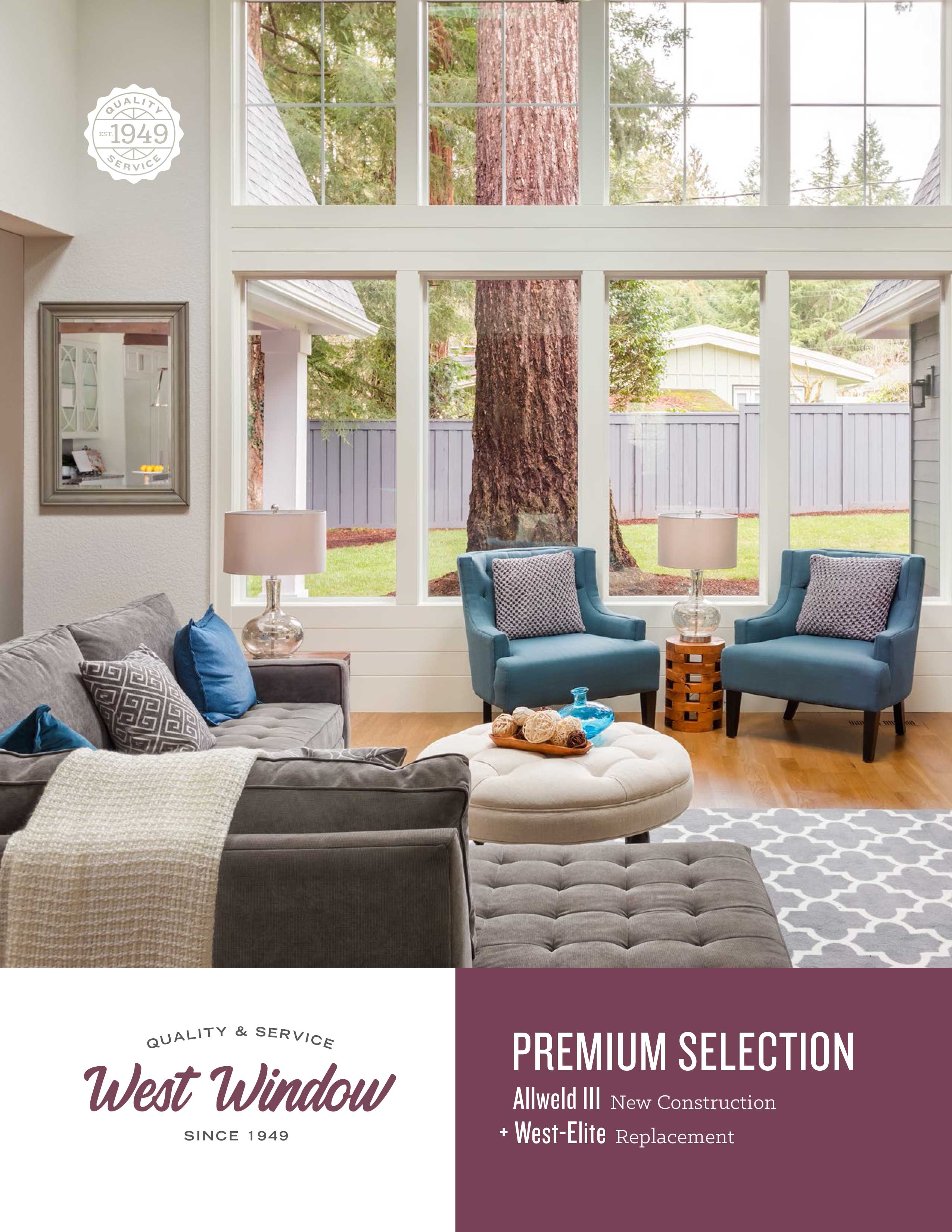 West Elite™ Standard Features:
1" Insulated Glass with Low-E3 366 and Argon Gas .
SUPER SPACER' Warm Edge Technology.
Triple fin seal weather-stripping provides a barrier to water and air.
Fusion welded frame and sash add strength and durability.
Heavy duty multi-cavity vinyl extrusions add strength and insulation.
Both sashes tilt for easy and safer cleaning from inside the home.
Sloped sill for positive water drainage and easy debris removal.
Night latches for added security.
Cam-type locks meeting ASTM forced entry test.
Two locks standard on windows over 24" in width.
Integral interlock at the meeting rails insure air tight seal and strength.
Optional heavy duty extruded aluminum screen.
The West Elite™ window has been independently tested for air infiltration, water penetration and structural strength. Then it was certified by National Accreditation Management Institute. If needed, the West-Elite can meet a design pressure of 60 which is almost unmatched in our industry.
The latest energy saving insulated glass technology, with the dual seal system from SUPER SPACER®, provides greater comfort all year long. West-Elite vinyl windows are custom made to fit your home, assuring a tight, energy saving fit, usually without alterations to existing interior trim.
SUPER SPACER® Structural Foam Spacer
West Windows are custom made with the latest Warm Edge Technology - Super Spacer® - the world's only 100% foam, NO-Metal Warm Edge spacing system. Super Spacer® blocks the heat escape path, reduces the risk of condensation, retains optional gas between the panes, and provides one of the best thermal performances in the industry. (Learn More.)